Cipalla and Sallstrom Finish Out the Season on Top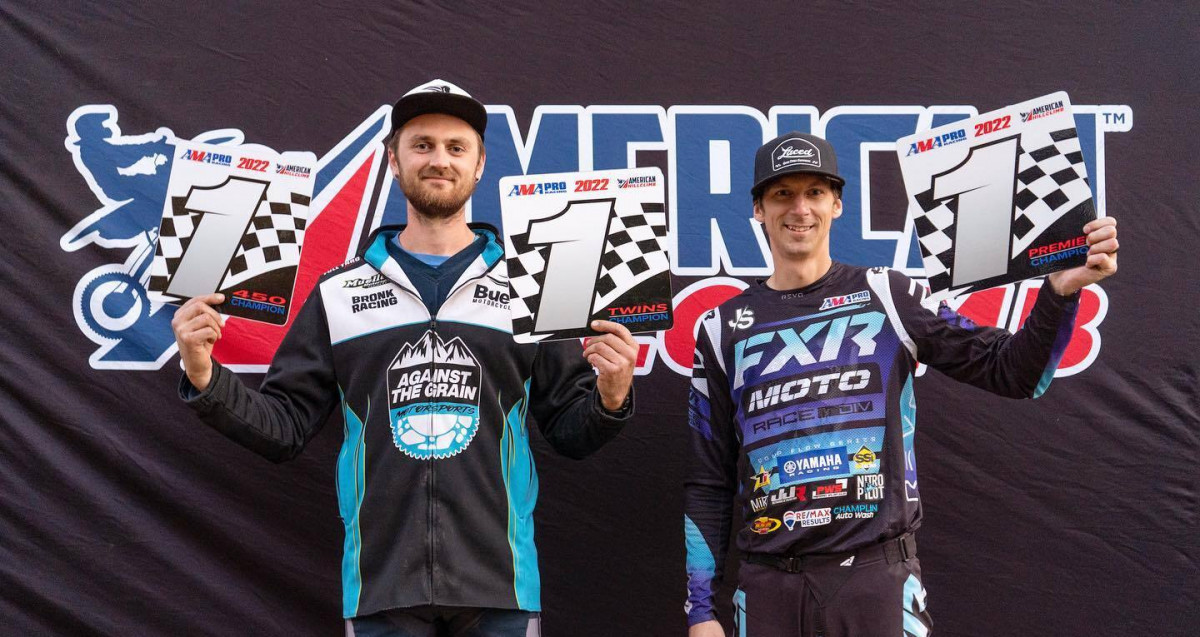 DAYTONA BEACH, Fla. (October 18, 2022) - American Hillclimb's sixth and final round was held at the Devil's Staircase in Oregonia, Ohio, on October 9, 2022. With three separate championships on the line and the 2022 season coming to an end, riders from around the country were ready to shine one last time. The fans showed up in big numbers looking for a show and a show they got.
In the 450 class, it was provisional rider Logan Peterson who led after Round 1 with an 8.478 aboard his Honda, while points leader and fellow Honda rider John Koester sat in second with a 8.501.
In Round 2, Honda-mounted Bodee O'Neil set the new fast time of 8.310 seconds, which ultimately proved strong enough to secure him the win for the day. Championship hopeful Logan Cipala registered an 8.430 aboard his Gas Gas to edge early leaders Peterson and Koester and to not only claim second place on the day but clinch the '22 class title.
The Twins class championship was separated by just a single point coming into the finale, with Joel Falde holding onto the narrowest possible advantage over Cipala.
Once again, Peterson led the way in the opening round (this time aboard an Aprilia) with a time of 7.753, while O'Neil trailed closely aboard his KTM at 7.814. In Round 2, Nathan Prebe stopped up aboard his Mueller Motorsports KTM 990 to take the win in his very first showing of the season.
Meanwhile, Buell-mounted Cipala just got the better of Falde aboard the FIVE FIVE Motorsports KTM 1190, as the two finished sixth and seventh, respectively, on the day. That difference was all it took for Cipala to overtake Falde in the standings and win the 2022 Twins class crown to go along with his 450 class triumph.
The Premier class featured a thrilling title fight of its own with Koester holding a slim four-point lead on Jay Sallstrom. Koester got off to a quick start, leading Round 1 with a 7.267 on his nitro Honda CBR600, nearly a half-second quicker than Sallstrom's 7.729 on his nitro Yamaha R1.
Sallstrom fought back in Round 2 with a flawless ride to win the day at 7.098. He still needed a bit of help to win the title and found it from American Hillclimb newcomer Ryan Rassa. In just his second race aboard the DeHart Racing nitro Honda CBR600, Rassa threw down a screaming 7.137, a tick faster than Koester's 7.150. Sallstrom's win combined with Koester's third was enough to flip the standings and see Sallstrom secure the 2022 Premier class championship.