Devil's Staircase National Recap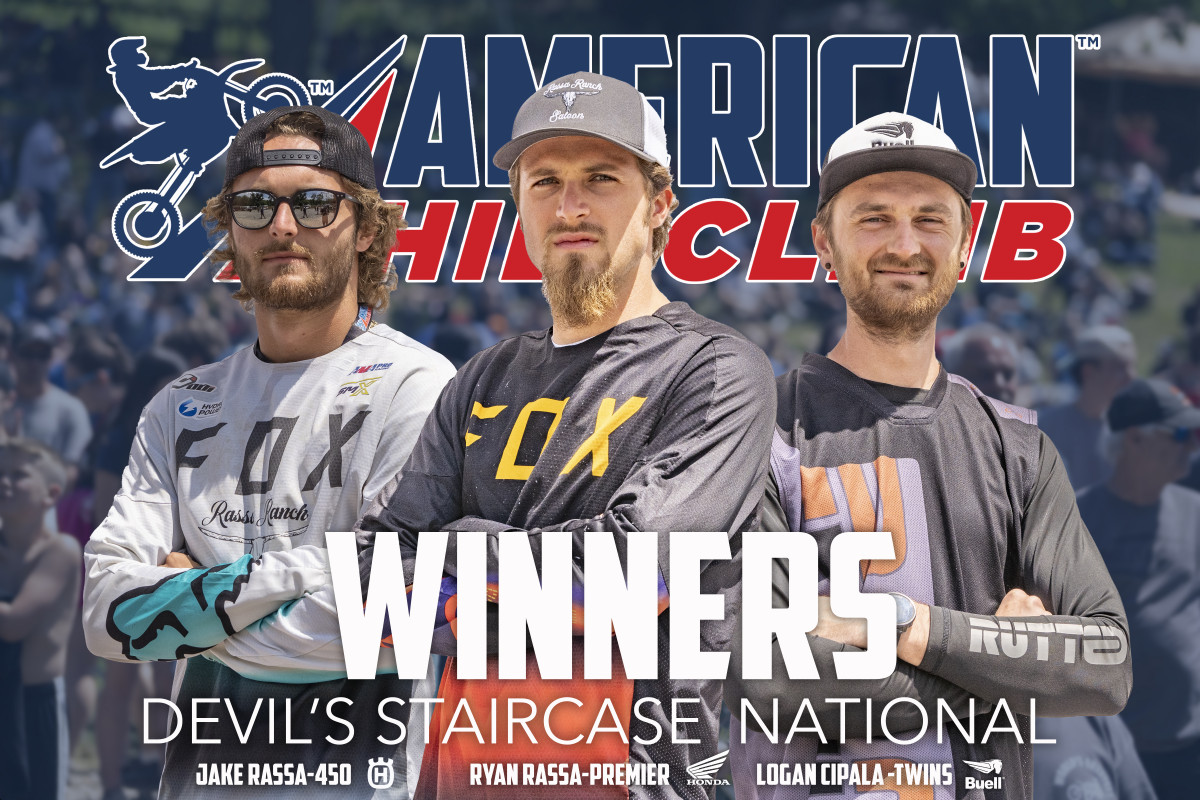 OREGONIA, Ohio (October 17, 2023) - With the Twins Hillclimb and 450 Pro Hillclimb championships already decided, the title intrigued settled solely on the Premier Hillclimb class as the 2023 American Hillclimb season reached its conclusion with thousands of fans in attendance at the Devil's Staircase in Oregonia, Ohio, on Sunday, October 8.
John Koester entered the finale boasting a commanding 17-point advantage on the strength of his supremely consistent one-victory, five-podium campaign. Despite having the opportunity to take it safe, Koester instead closed out the season with a hard-charging third-place finish aboard his Honda nitro CBR800. That upped his podium tally to a perfect six-for-six and secured him the '23 crown – the 12th of his legendary career – in the process.
The race victory went to DeHart Racing's Ryan Rassa aboard his nitro Honda CBR636, but only after winning a tiebreaker over Bodee O'Neil on the Mueller Motorsport nitro Honda CBR1000. The two clocked identical 6.077-second runs up the monstrous 470-foot Devil's Staircase on their first attempts. Rassa then posted a 6.449-second effort to narrowly edge O'Neil's 6.450-second attempt, handing Rassa his third win of his second-ranked Premier Class season.
Meanwhile, Logan Cipala rounded out his untarnished Twins Hillclimb class with one final victory aboard his Buell 1190 HCR. Koester finished second aboard a borrowed KTM 1190 from Five Five Motorsports, while Luke Cipala joined his brother on the podium in third aboard his Buell.
It was a good day for brothers in general as Premier Class winner Ryan Rassa's brother, Jake Rassa, took top honors in the 450 Pro Hillclimb category aboard his Husqvarna. He was followed by Anthony Engnes (Husqvarna) and Logan Peterson (Honda). Class champion Cipala rounded out his dominant title-winning campaign in fourth on his GasGas.
Also of great interest was the FXR 50cc Invitational, which saw the top ten up-and-comers from the AMA Grand Hillclimb Championship compete in front of the pros at the legendary Devil's Staircase. The winner was Beau Bechel, while Roman Nuzzolilli and Bennett Braulick rounded out the podium in second and third, respectively.