Peterson, Cipala and Sallstrom Top American Hillclimb East Opener at White Rose I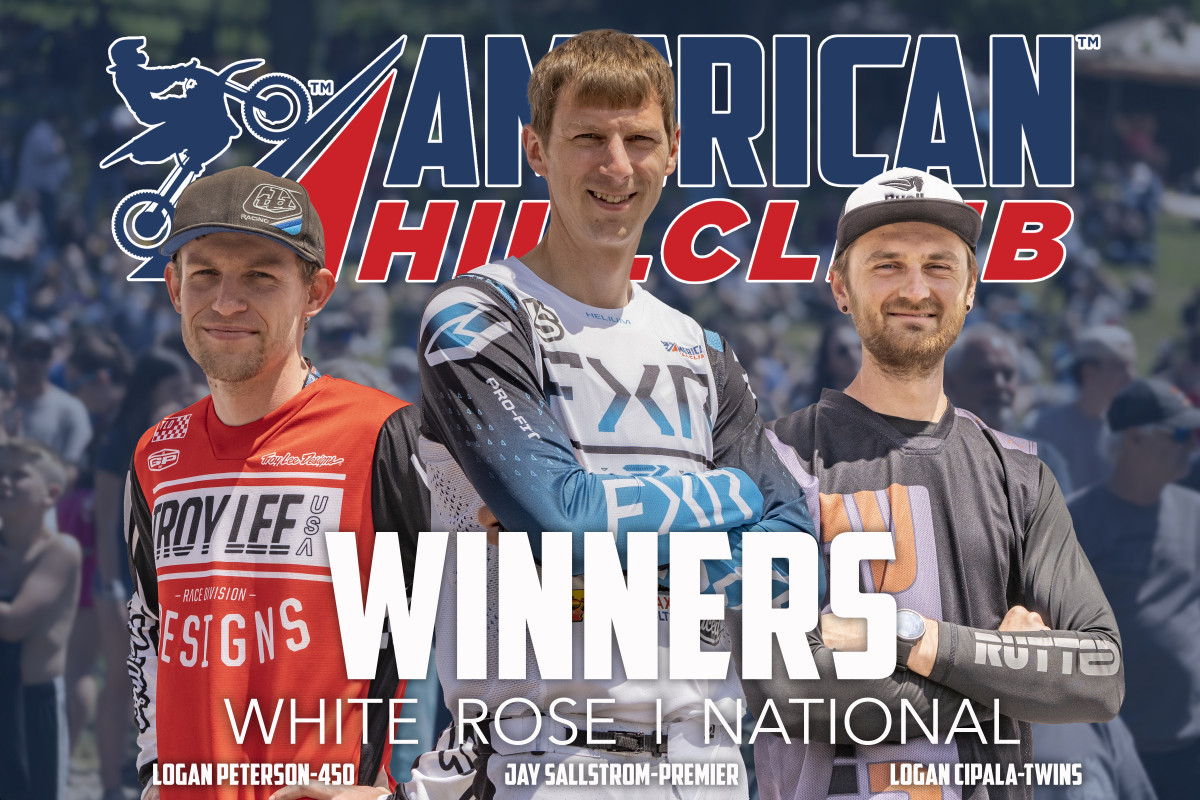 WHITE ROSE, Penn. (June 8, 2023) - The American Hillclimb East championship kicked of its opening round at White Rose, PA, June 4, 2023. The weather and hill conditions were perfect and made for an epic first round battle between competitors.
In the 450 class it was Logan Peterson on his first full pro season taking the first win of the year on his Honda 450 with an 8.699-second run. Logan Cipala closely followed last year's champion on his GAS GAS in second with an 8.893-second run, and veteran Jay Sallstrom aboard his Yamaha rounded out the top three with his run time of 9.147.
The Twins class was dominated by last year's champion, Logan Cipala, on his Factory Buell 1190HC with a run time of 8.109. Logan Peterson on his Aprilia twin would take second with an 8.512-second run, and John Koester would take the number three spot with a run time of 8.637 aboard his Yamaha twin.
In the Premier class it was John Koester who led the first round on his CBR 1000 on nitro with a 7.329-second run. In the second half Ryan Rassa, a first-year full pro, laid down a 7.618-second run on his nitro DeHart Racing CBR 636, good enough for third place. Jay Sallstrom, aboard his nitro Yamaha R1, was the very last rider to have a chance at topping Koester, and did so with a run time of 7.196, setting fastest time of the day.
The battle continues at Freemansburg, PA, June 11, 2023, for round 2 of American Hillclimb East.